The Dream Team
---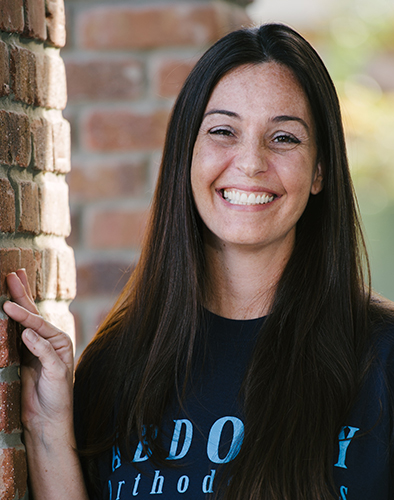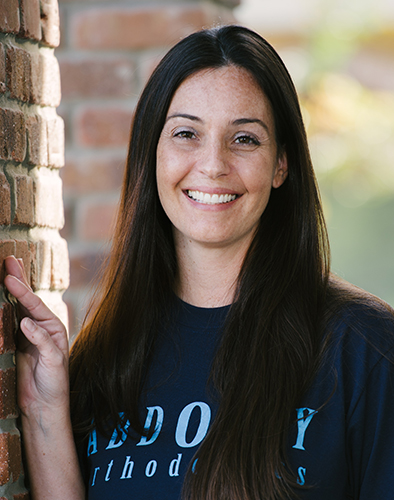 Jessica
– Treatment Coordinator
As a treatment coordinator at Abdoney Orthodontics, Jessica helps explain each treatment plan to our patients and their parents. She enjoys working with the patients and families who come to our practice, and providing a friendly, positive, up-beat office environment while encouraging our patients and making each person feel good about themselves.
Jessica and her husband, Scott, have one daughter named Kylie and a pet dog named Kehoe. When she's not at the practice making our patients smile, Jessica enjoys shopping with her daughter, dining out with friends, and spending time with her family. She is a big sports fan, especially when it comes to the Tampa Bay Buccaneers (football), Tony Stewart (NASCAR), and the Tampa Bay Rays (baseball).
---
---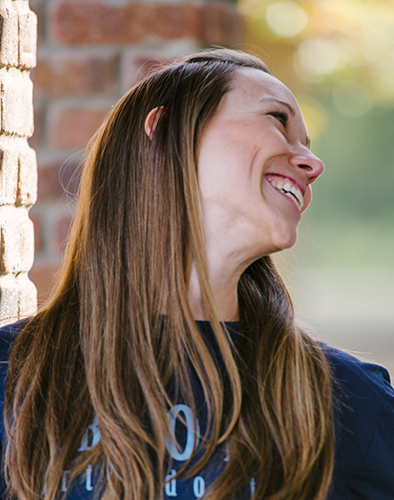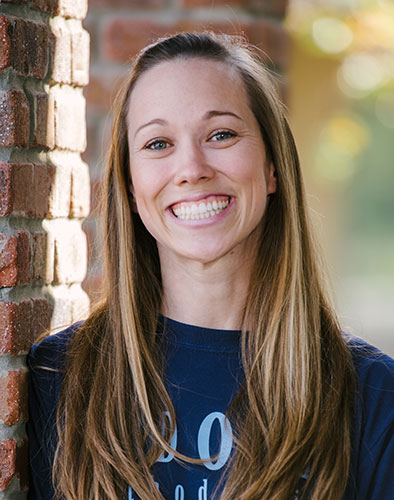 Laura
– Treatment Coordinator
As a treatment coordinator at Abdoney Orthodontics, Laura ensures that each of our patients receives optimal treatment for their individual case. Laura will make you feel comfortable and answer all of the questions you may have regarding your future treatment with us. She is extremely friendly and can make anyone smile! Being a part of creating a long lasting beautiful smile is just one of the reasons why Laura loves her job!
When Laura is not at the office, she enjoys spending time with her husband Chris, golfing, fishing, biking, and going to the beach.!
---
---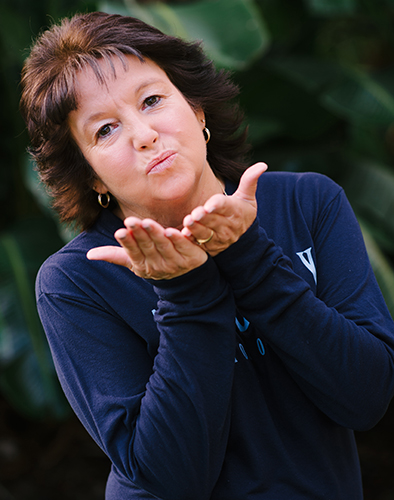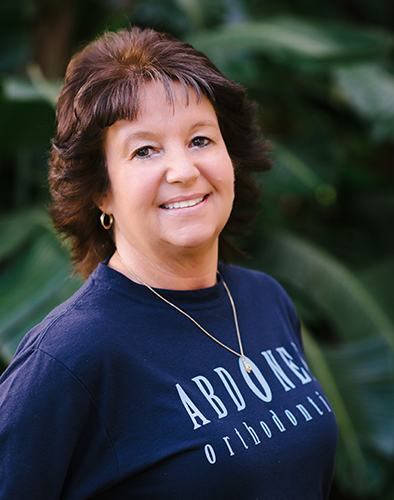 Laura F.
– Insurance Coordinator
Laura F. is our Insurance Coordinator. When our patients have any questions regarding their insurance benefit, Laura F. is the one to ask. She will handle all your insurance needs from the beginning of treatment to the end of treatment.
When not at work, Laura enjoys spending time with her family.
---
---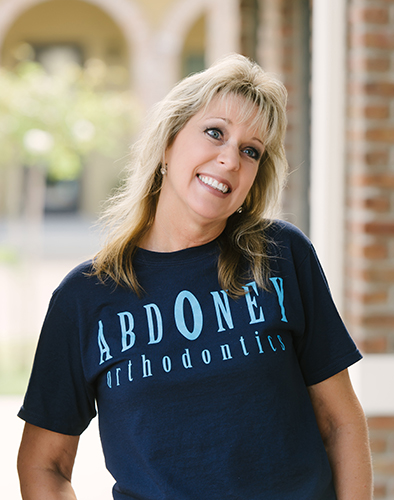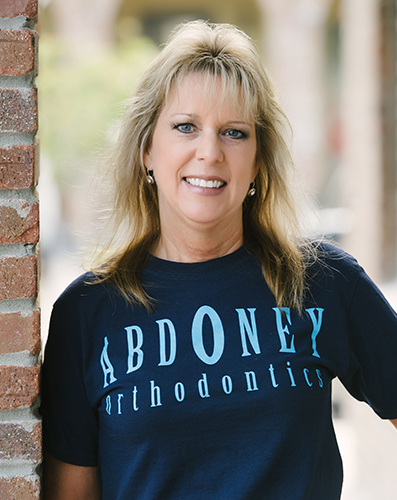 Kim
– Front Desk Valrico
Kim works at our front desk assisting patients and their families with any questions or concerns they may have. She loves the interaction with our patients and loves being a part of the Abdoney team.
Outside the ofifce, she enjoys being with her family and enjoying our beautiful Florida weather.
---
---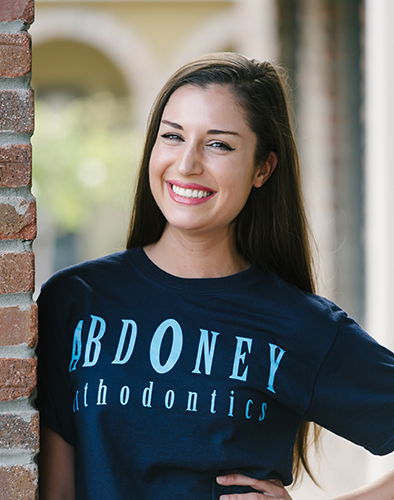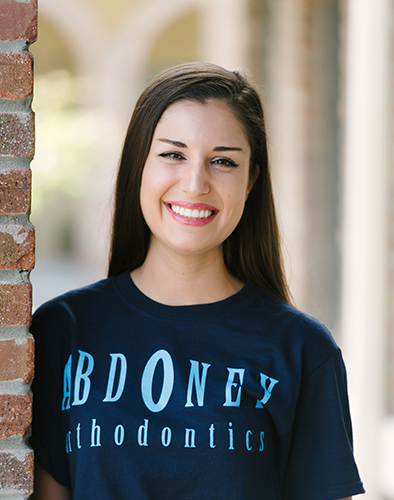 Brenna
– Front Desk Valrico
Brenna works at the front desk and is also an expanded functions dental assistant. She loves welcoming new patients to the office and answering any questions they may have to ensure they receive the best experience at our office possible. She enjoys the camaraderie with fellow team mates and believes it is what makes the practice so special.
When not at work Brenna likes going to the gym, hanging out with her friends at the beach and spending time with her family.
---
---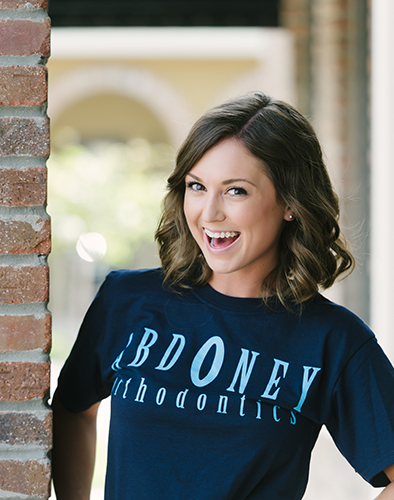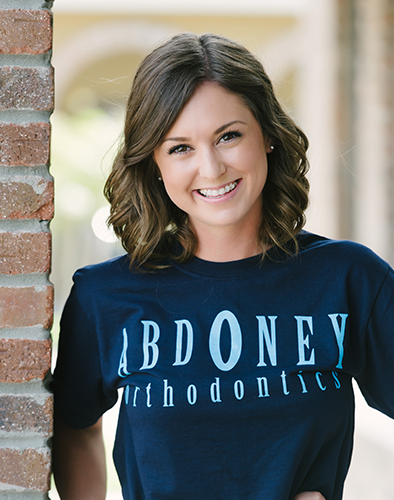 Camen
– Front Desk Riverview
Camen enjoys greeting patients at the front desk with a warm smile! She is here to assist patients and parents with any questions or concerns they may have. She loves caring for patients and their needs, and she loves making them feel right at home. She also cherishes the close relationships she has made at Abdoney Orthodontics!
In her free time, Camen loves to spend time with her family, especially outdoors!
---
---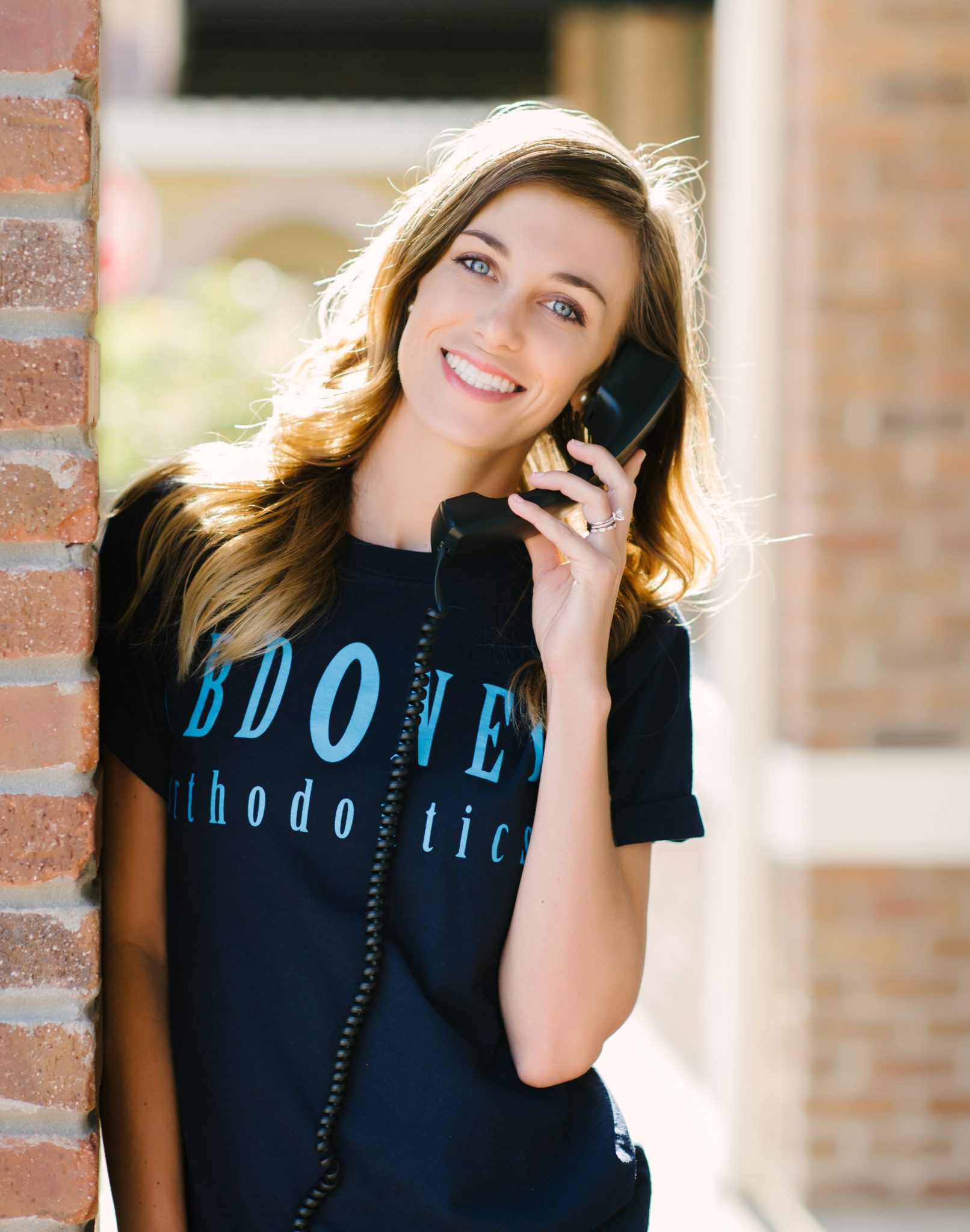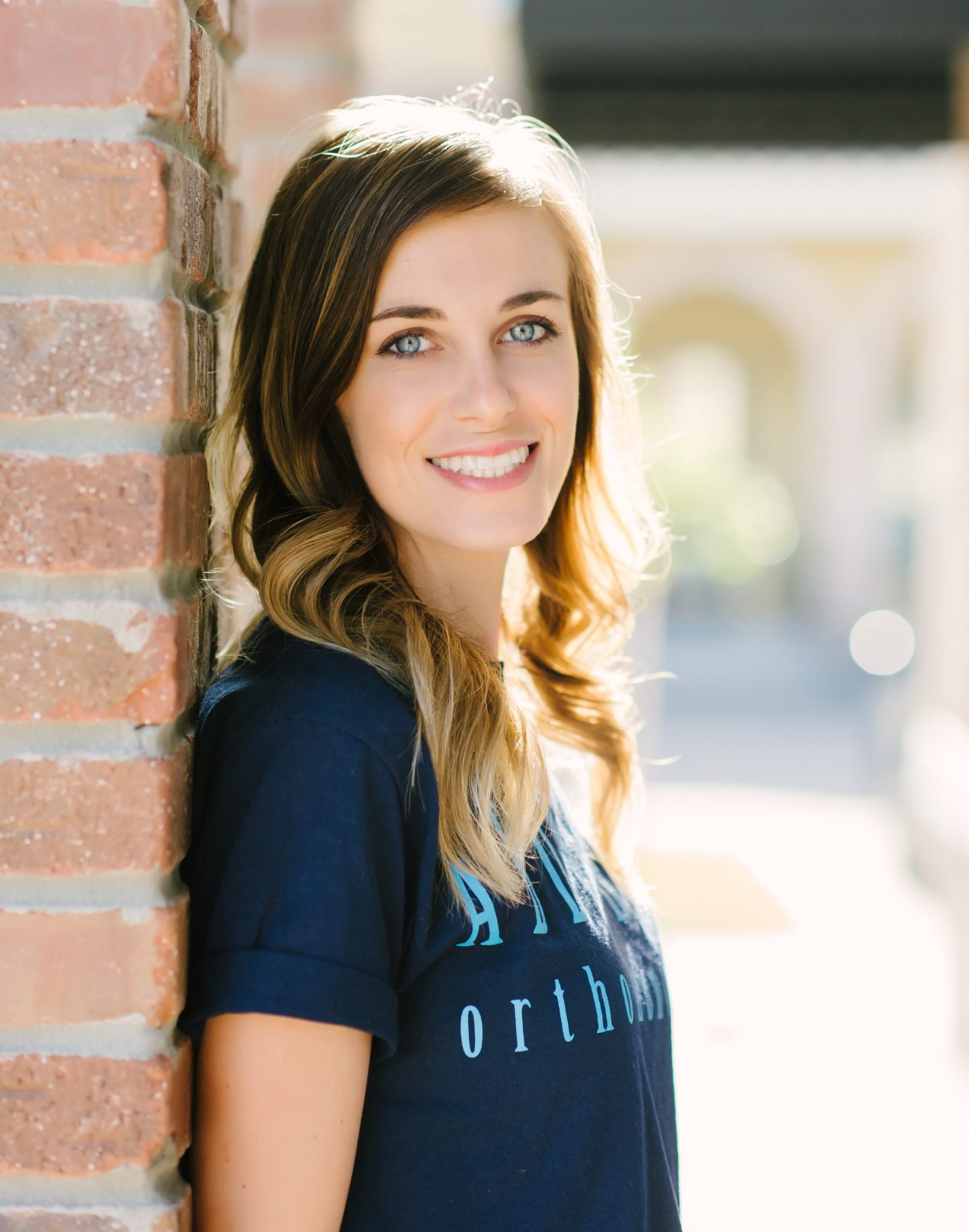 Ashley C.
– Front Desk Tampa
Ashley is our front desk coordinator in our South Tampa office. She became part of our team in 2016 after graduating from dental assisting school. Ashley enjoys welcoming patients into the practice and helping them feel at home.
Outside of work, she keeps busy with two active boys. She is a proud military wife and loves living in Florida!
---
---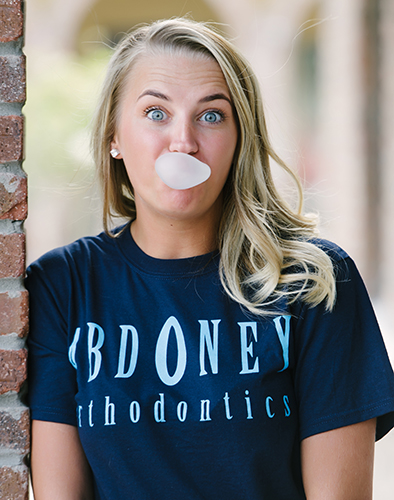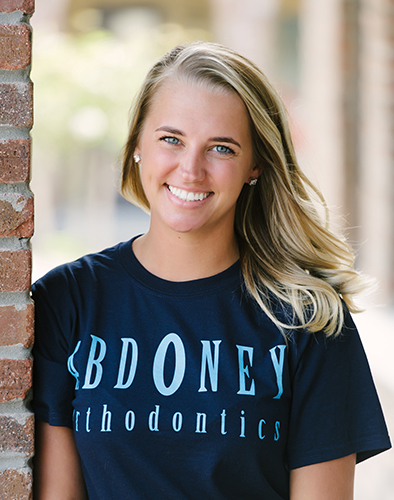 Cathy
– Assistant/Treatment Coordinator
Cathy is a certified dental assistant and has worked in the orthodontic field since 2010. Cathy will always greet you with a friendly smile, she is a master of all trades. She started her journey as an assistant and now is also a treatment coordinator.
Cathy and her boyfriend recently moved from the windy city of Chicago. During her free time Cathy enjoys going on new adventures and spending time with family and friends.
---
---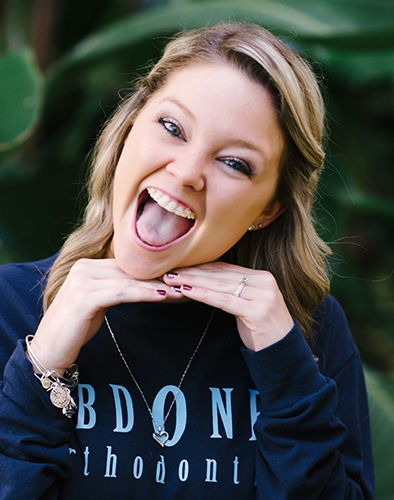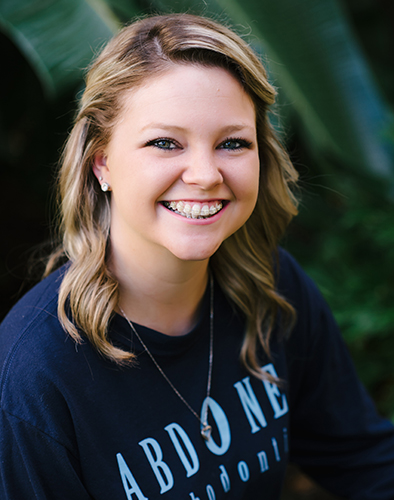 Jenna
– Assistant
As one of the orthodontic assistants here at Abdoney Orthodontics, Jenna loves making her patients feel comfortable and at ease. She enjoys being a part of their journey to a perfect smile and working with an awesome and friendly staff. Jenna feels especially rewarded each time a patient is finished treatment and they see their new smile for the first time.
When not in the office, Jenna enjoys spending time with her husband Zack and dog Paisley. She loves shopping, chips and queso, and DIY-ing.
---
---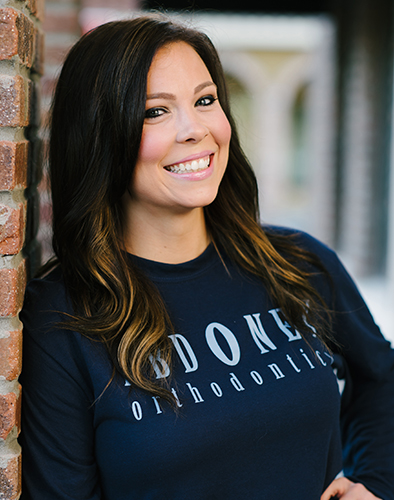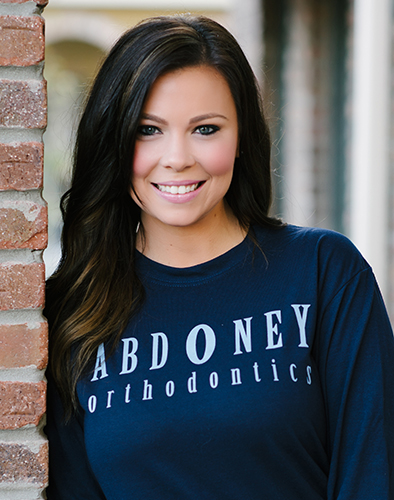 Lisa
– Assistant
Lisa has been a certified orthodontist assistant since 2008. She likes to put her patients at ease by talking about weekend plans and other fun upcoming events. Lisa loves making her patients smile and will often be seen taking a selfie with her patients.
Outside of work, Lisa loves to be with her husband while living the mom life. She enjoys working out, searching Pinterest outfit inspiration and dinner recipes. Lisa always has a smile on her face and a snack in her purse.
---
---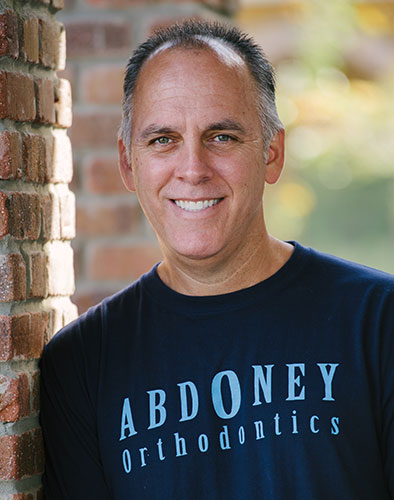 Paul
– Assistant
Paul is a wonderful orthodontic assistant. He genuinely enjoys what he does and is always able to make his patients smile with his sense of humor and kind smile. Paul treats his patients like he would his own family, and always makes sure that they have fun visiting our practice. Paul makes sure that when you visit our practice, you laugh, have fun, and leave with a beautiful smile!
Outside of the practice, Paul and his wife, Anna, have a full house with two daughters, Jaid and Jordan, three dogs, Pixie, Dixie and Chili, and a rabbit, named Peanut. In his free time, Paul enjoys spending time with his family, exercising, and outdoor sports. He is also a part-time comedian.
---
---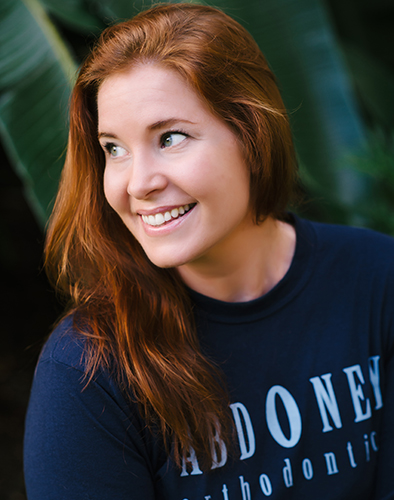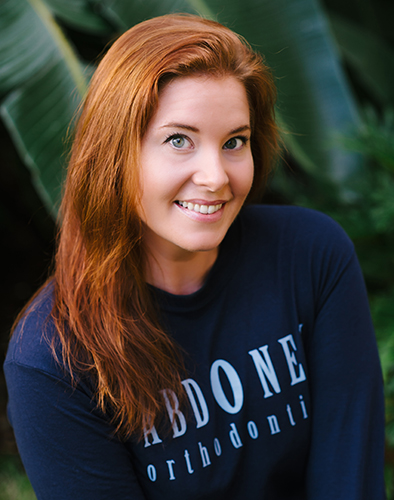 Jaime
– Assistant
Jaime is a certified dental assistant and has worked in orthodontics for over 15 years. She and her daughter recently moved to Valrico from the mountains of Montana. When she is not helping create beautiful smiles, she enjoys cooking, camping, live music, and exploring the beautiful beaches of Florida.
---
---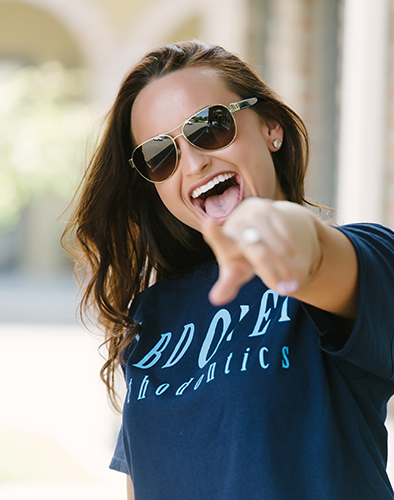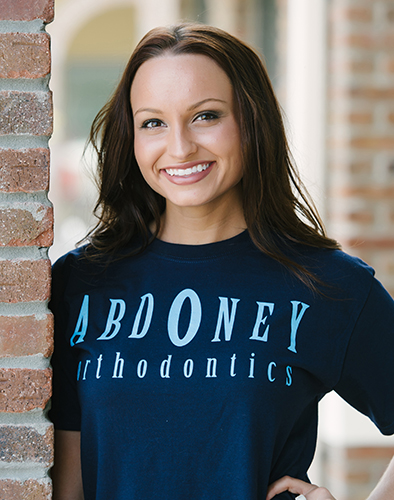 Addilee
– Assistant
Addilee became an expanded function orthodontist assistant in 2016. She loves getting to know her patients and making them feel at home while at the office. Addilee can easily be identified by her big smile and sweet country accent from Goldsboro, North Carolina.
Addilee's free time she enjoys spending time with family, being by the water, exploring new restaurants and cuddling puppies.
---
---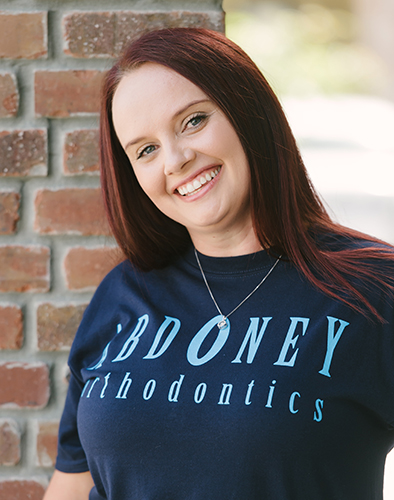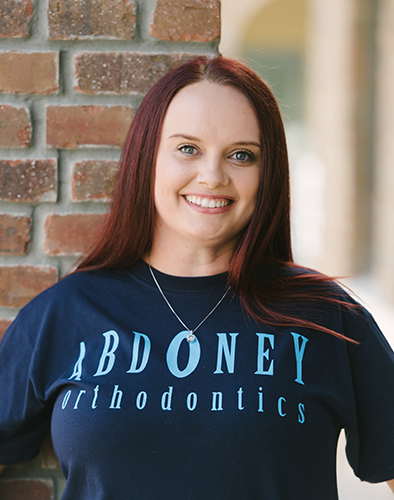 Becca
– Assistant
Becca has been a certified orthodontic assistant since 2006. You will find Becca at our Valrico office where she will be assisting our Doctor's with patients and also operating our awesome state of the art 3D printer. Her favorite part of working in orthodontics is the end result, when patients get to see their new beautiful smile and the boost in their confidence that comes with it!
Outside of the office, Becca enjoys nature walks with her two Cavalier Spaniels, Piper and Cora. Boating/fishing with her husband Tony and two kids Jourdyn and Kelly. Her guilty pleasure is watching reality and true crime tv.
---
---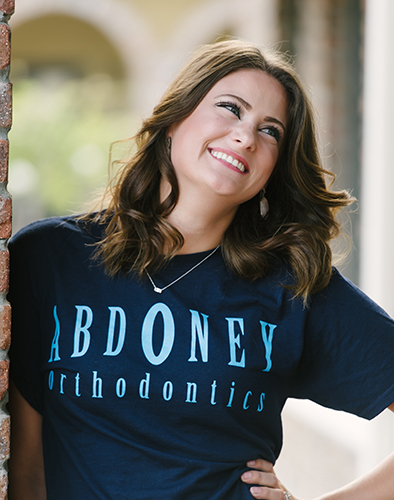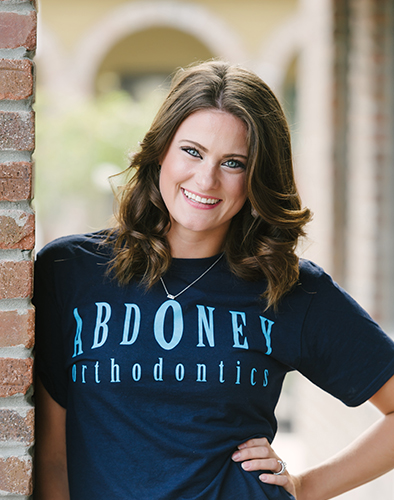 Ashley L.
– Assistant
As an Orthodontic Assistant, Ashley works one-on-one with patients to help them progress through treatment. She keep patients comfortable and educated in all stages of treatment. Her favorite part of her job is getting to know each patient on a personal level and watching their smile transform. Being able to make somebody's smile beautiful is what makes Ashley's day!
When she is not helping to create amazing new smiles you can usually find her spending time with her family; her husband Wesley, and 2 beautiful children, Camden and Tatum! She is a huge Disney Fanatic and a Cincinnati Ohio Native, and an avid Ohio State Fan!
---
---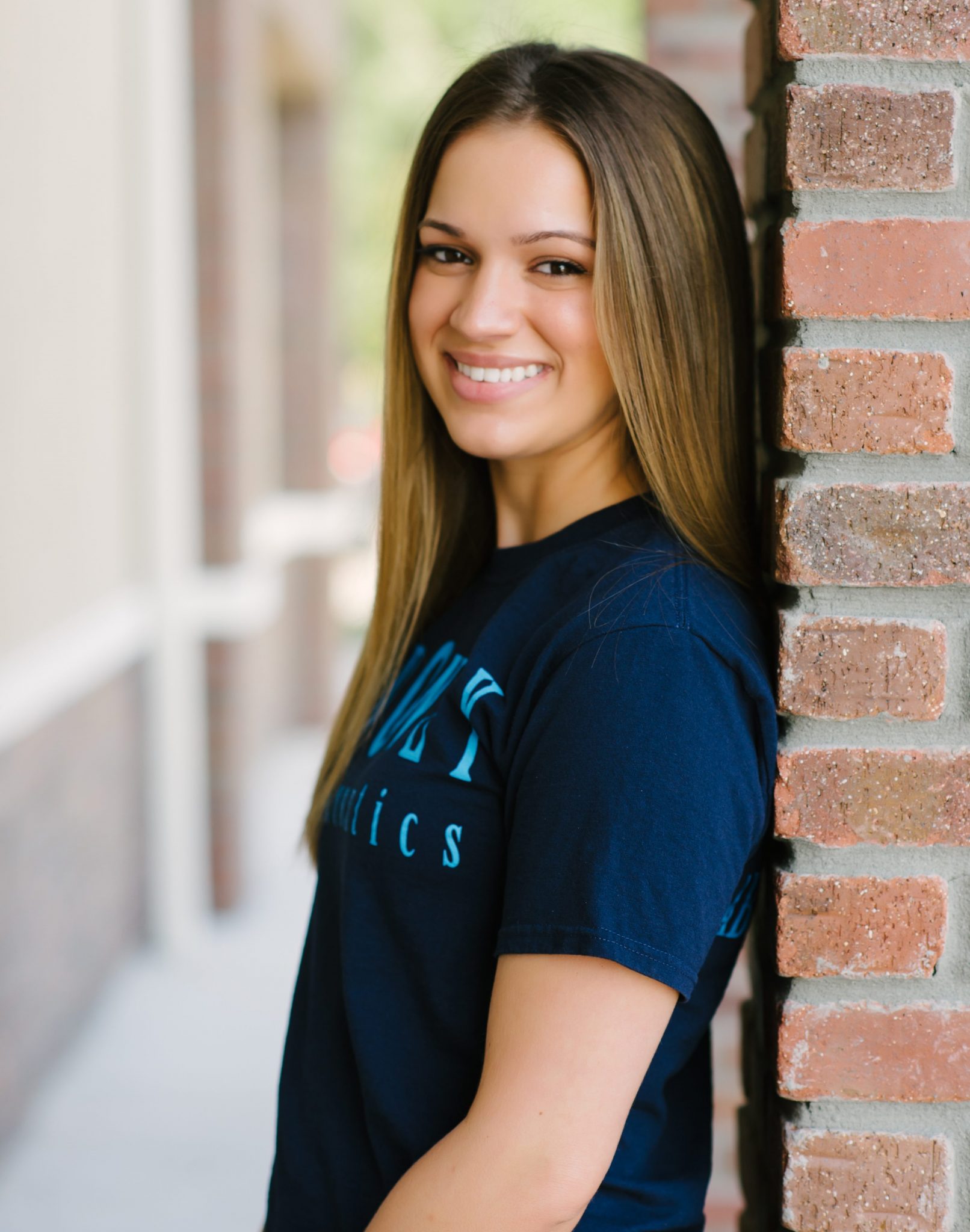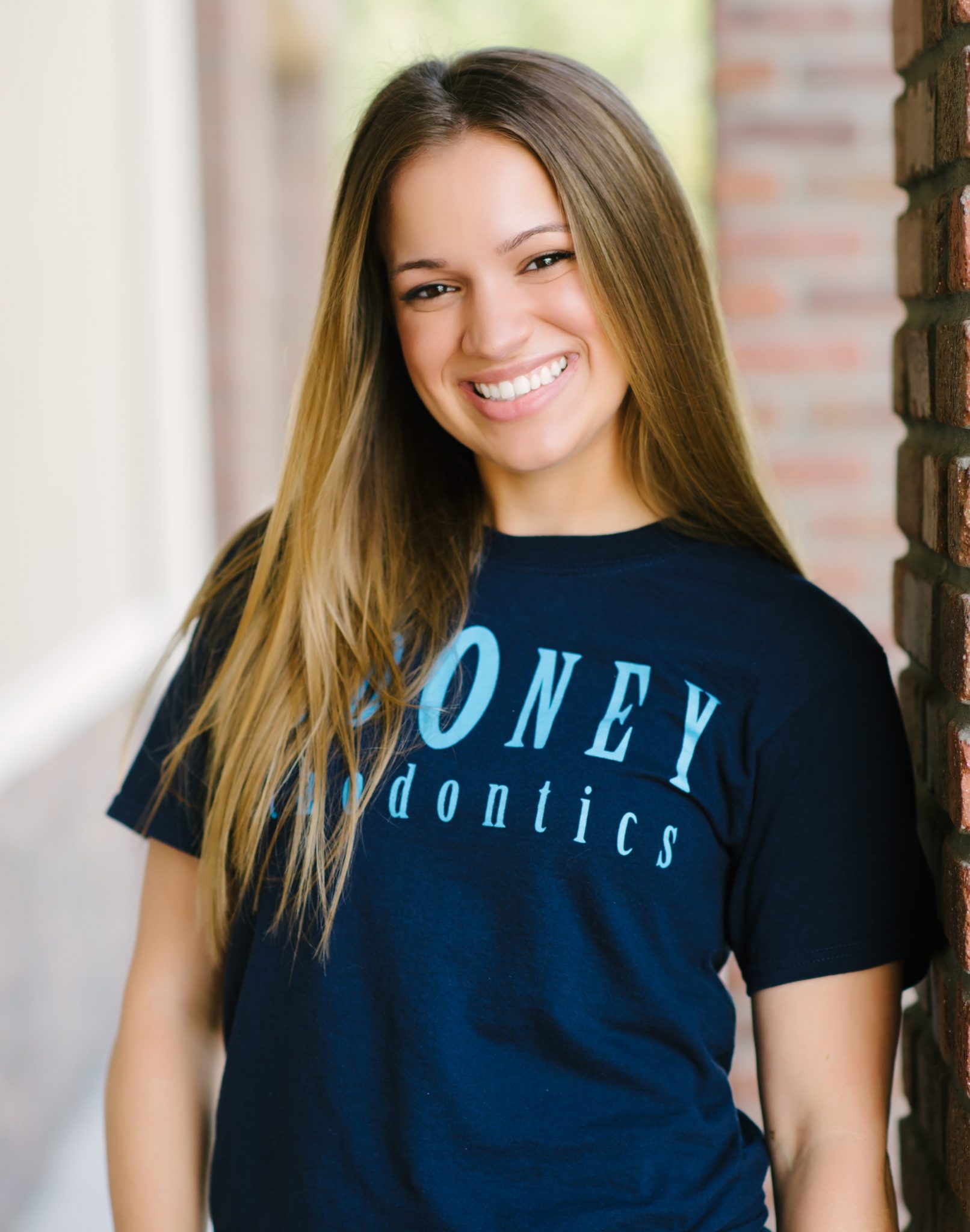 Shelby
– Assistant
Shelby became an expanded function dental assistant in 2016. She enjoys working with her patients and helps them feel comfortable with her easy demeanor. Shelby loves being part of the Abdoney Orthodontics family and seeing her patients fulfill their dream of a beautiful smile.
Shelby was born and raised in the Orlando area and lives in Tampa with her husband, Benjamin and their two cats, Bella and Lena. Shelby loves the beach, traveling with her husband and spending time with her family.
---
---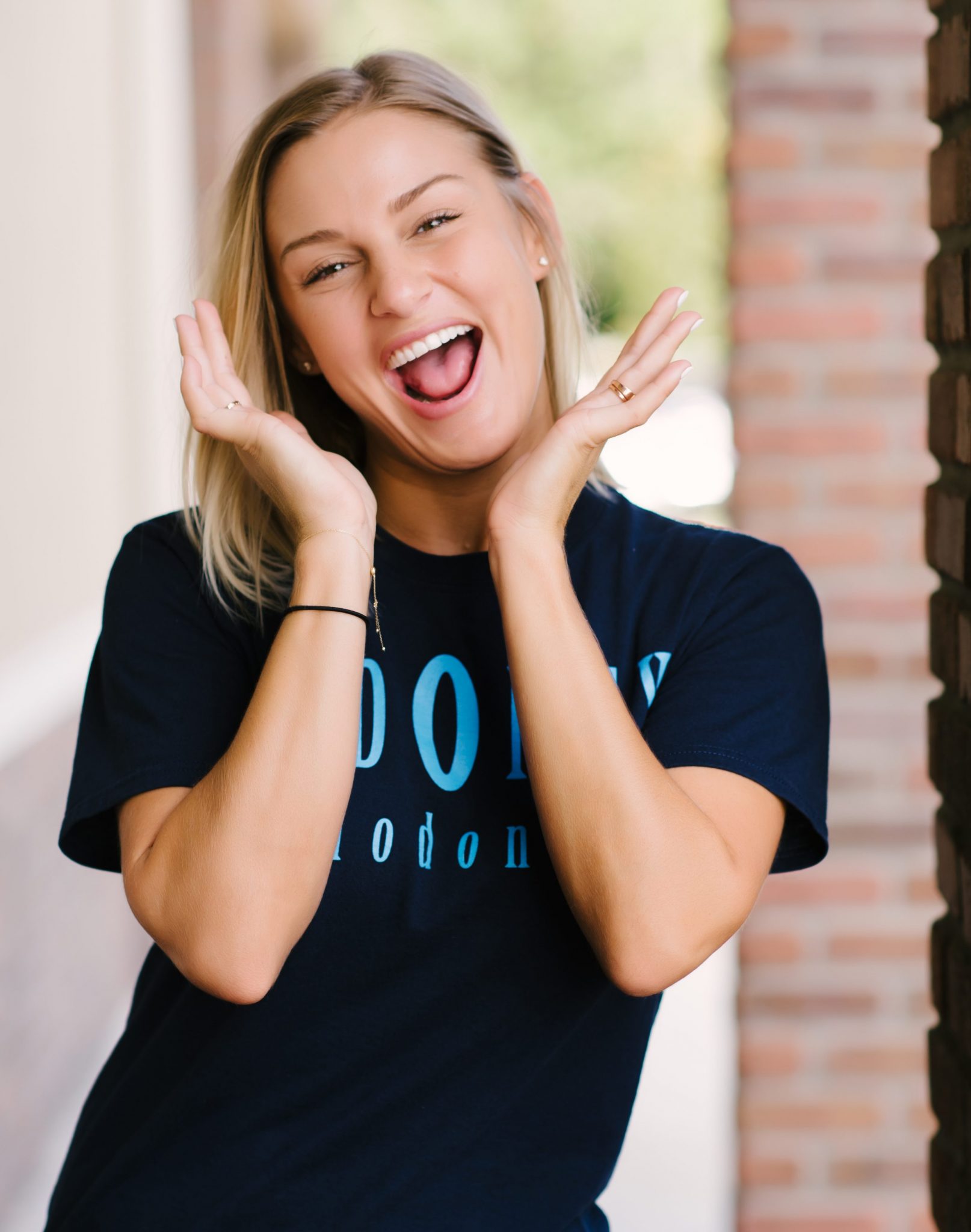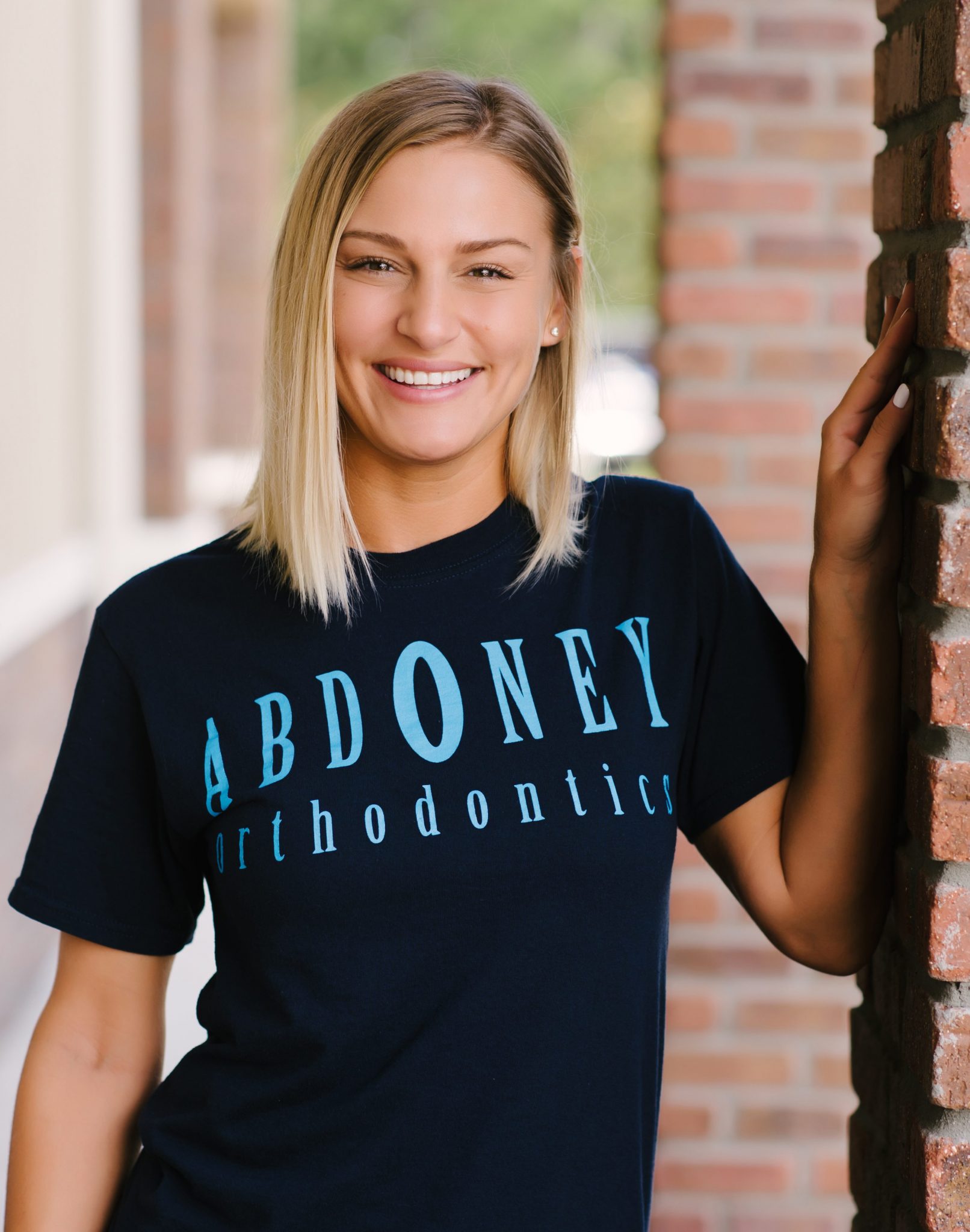 Katie
– Assistant/Treatment Coordinator
Katie is originally from New York and became a Certified Expanded Functions Dental Assistant while working for an Orthodontist in 2011. Her dental career has included working in orthodontics, general dentistry, and periodontics. Katie likes being an orthodontic assistant best, as her patients at Abdoney are the most fun!
Outside of work Katie loves spending time with her friends, family and animals. She also enjoys riding dirt bikes on weekends and modifying her Jeep Wrangler.
---
---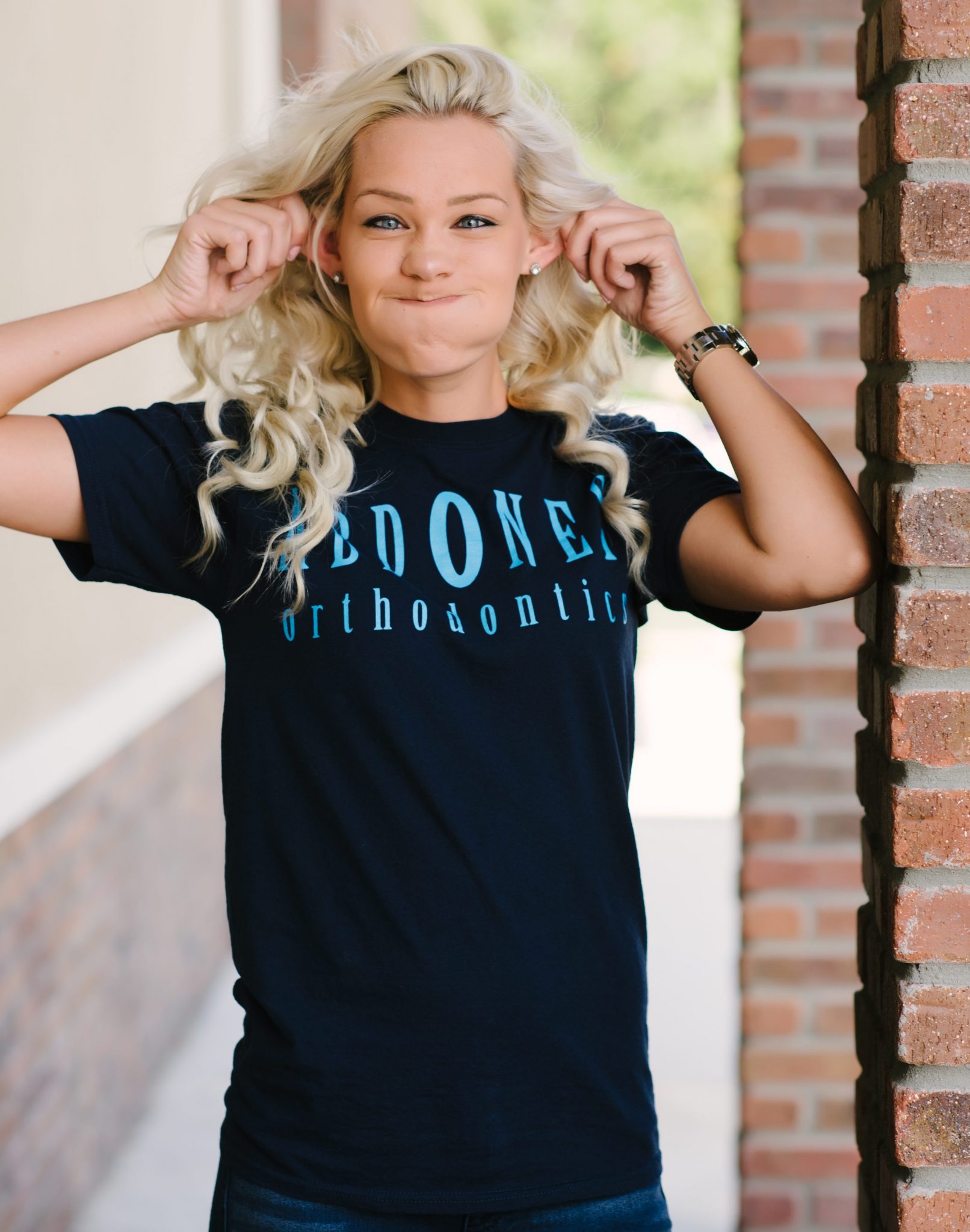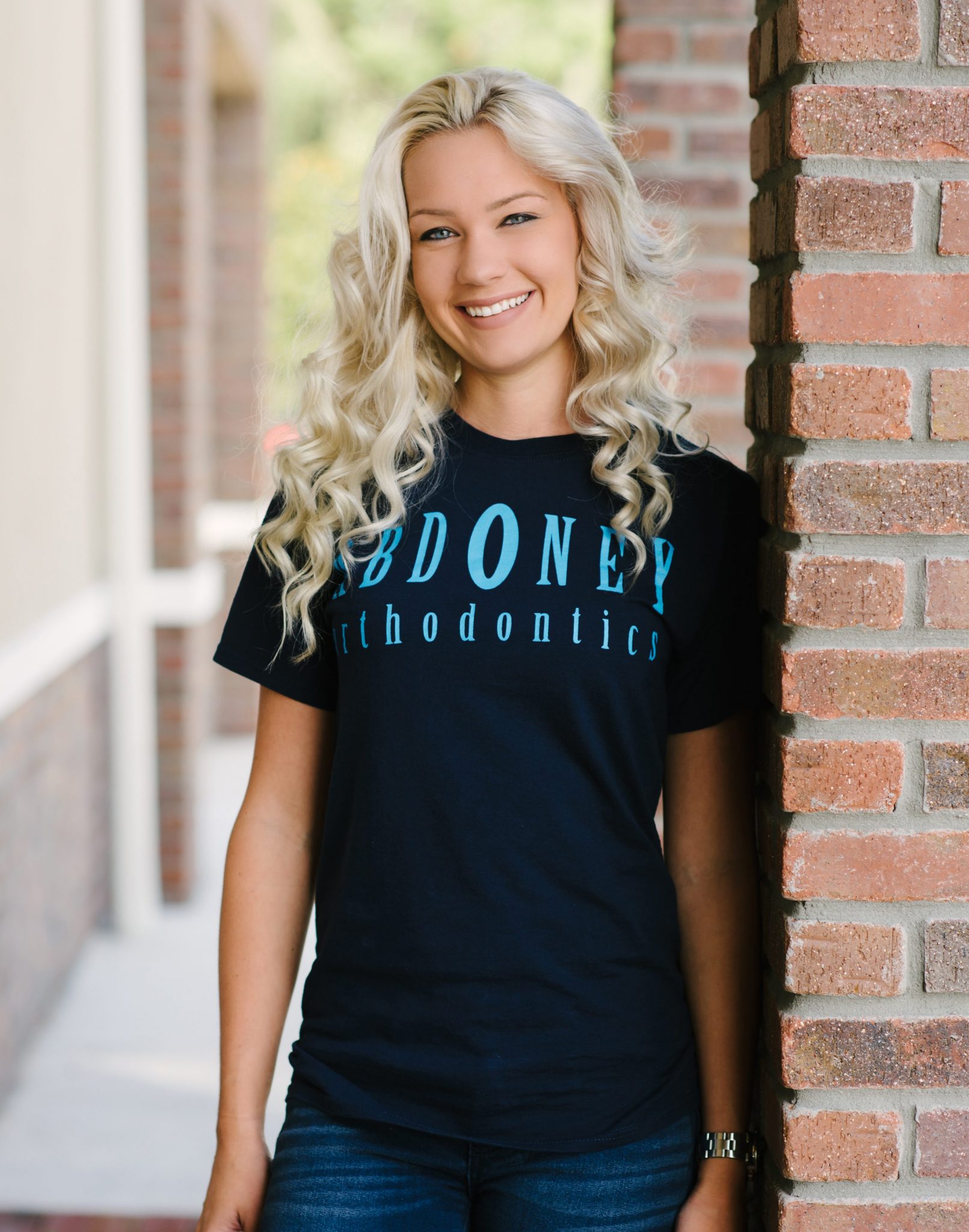 Andrea
– Assistant
Andrea joined to the orthodontic field in 2015, and now could not imagine being anywhere else. She enjoys working with people and being able to help improve their self confidence. Her favorite part of the job is taking her patients' braces off and seeing their new smile.
Outside of the office, Andrea enjoys going to the pool, kayaking and spending time with her little girl, Annabella.
---
---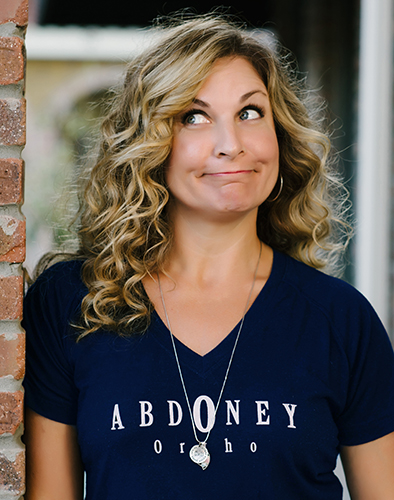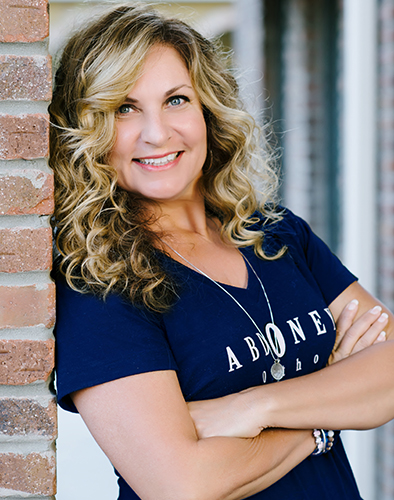 Carie
– Financial Coordinator/Marketing
A Tampa native, Carie joined the practice in 2004. She enjoys working with Patients, Staff, and the Community to ensure a well- balanced, caring environment with experience and creative solutions.
She and her husband Mark, married more than 26 years, enjoy life, laughter and their four daughters. When asked what's the secret to a successful marriage: Faith, Family, good Wine, and a well-aged Bourbon.
---
---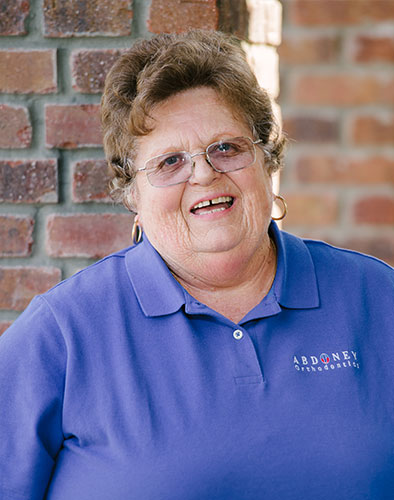 Phyllis
– Lab Tech
Phyllis has been with our team for many years. She started working for Dr. Michael Abdoney Sr. right after graduating from high school, and has stayed with the practice ever since. Phyllis is a wonderful lab technician. She works hard to make sure that each appliance is crafted with special attention to detail and is designed to help the patient achieve the exact smile he/she wants.
Phyllis loves doing anything that involves the outdoors, especially fishing! She and her husband, Tony, have one dog, named Riley.
---
---
---